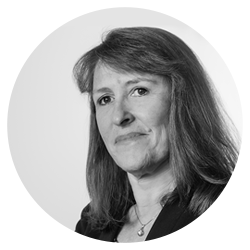 Marie Wieck
Executive Partner
Marie works with investment team members and other Executive Partners to identify, analyze, and assess potential investment opportunities.
She has spent over 30 years with IBM (IBM), leading global teams of up to 10,000 across hardware, software, cloud and services businesses with up to $9 billion in revenue. She helped pioneer new growth platforms including Java, WebSphere and MobileFirst. In her most recent role, Marie led IBM's entry into Blockchain and the development of the market leading enterprise IBM Blockchain Platform, tools and new supply solutions like TradeLens and Food Trust.
Marie serves as an independent director on the boards of the new spin-off Daimler Truck AG (DTAG), Intapp (INTA), and Uptake Technologies. She is a Trustee of Meta's Oversight Board Trust and the Chair of Charity Navigator. She is on the Technical Advisory Council for Lutron Electronics, and is on the Columbia University School of Engineering and Applied Sciences Board of Visitors.
Marie is passionate about the power of diversity to accelerate innovation and is an advocate for women in tech. She was named to the Women in Technology International (WITI) Hall of Fame for her passionate support of women in technology. Marie was recognized as a Women of Vision STEM Champion by NAFE for her diversity mentoring. She received the SWE Work/Life Balance Award for pioneering work/life flexibility programs, and The Cooper Union President's Citation for leadership in innovation. She is a member of the Institute of Electrical and Electronics Engineers (IEEE), the Society of Women Engineers (SWE), and the National Association of Female Executives (NAFE) Roundtable.