We invest in seasoned information service companies, with proven businesses models, that are ready for accelerated growth and enhanced performance through the application of new technologies and sector-focused operating experience.

Ethos acquired Newforma, Inc. in March 2023.
Newforma's industry-leading project information management (PIM) software streamlines communication, manages files and simplifies construction administration for architects, engineers, contractors, and owners. Its software reduces the amount of time spent on administrative tasks, streamlines project workflows, and powers real-time collaboration for project teams.
For further information visit newforma.com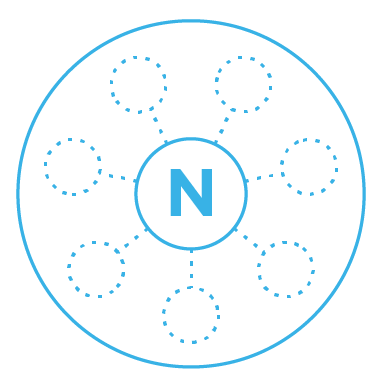 Is used to manage 3 million projects
by over 122,000 professionals worldwide
in over 1,200 architecture, engineering, 
and construction companies 
(March 31, 2023)

Ethos led a majority acquisition of Donuts Inc., after facilitating the company's merger with Afilias, Inc. In June 2022, Donuts Inc., representing the combined assets of Donuts Inc. and Afilias, Inc., was renamed Identity Digital.

Identity Digital simplifies and connects the online world with domain names and related technologies to empower people to build, market, and own their authentic digital identities. They own the world's largest portfolio of top-level domains (TLDs) such as .live, .technology, and .restaurant. Identity Digital operates approximately 26 million domains through its innovative registry services platform. In addition, Identity Digital enables customers to discover, register, support and use high-quality domain names with its registrar, Name.com. Identity Digital is a global company with approximately 300 employees. For more information, please visit identity.digital.
Consolidated company:
277 Top Level Domains owned
11+M Domain registrations
26M domains under management
(as of June, 2022)