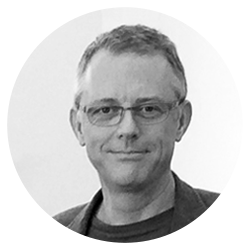 Tony Curwen
Executive Partner
Tony is responsible for the firm's technological strategy and implementation, as well as its research and development (R&D). In his role, he works with investment team members and other Executive Partners to identify, analyze, and assess potential investment opportunities while also designing and implementing technology solutions for use within the firm and its portfolio companies.
Tony has three decades of experience as a Chief Technology Officer (CTO)/VP engineering designing, architecting, and delivering complex software and services for small start-ups and fortune 500 enterprises. Tony was also a co-founder and CTO of Viacore. He led the design and development of the Viacore B2B integration platform that was used by companies such as Cisco Systems (CSCO), GAP (GPS), IBM (IBM), and Lenovo (LNVGY) to integrate with their manufacturing partners and suppliers.
He led the technical due diligence effort that resulted in the acquisition of Viacore by IBM and lead the subsequent effort to integrate the Viacore technology into both the IBM WebSphere product portfolio and the IBM Managed Business Process Services (MPBS) Supply Chain solution. As CTO of Axxess Marine he architected and built the technology that delivers cellular and satellite Internet services to 300+ super yachts. He also co-founded Vocado, a student financial aid platform and acted as a technology advisor to the senior management team. Earlier in his career, Tony was VP of Technology for Ingram Micro (IM) and lead the e-Commerce platforms group responsible for the web presence in 20 countries and the real-time purchase and logistics API's utilized by Ingram Micro's 50,000 resellers.