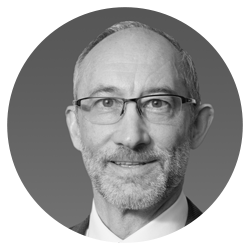 Jim Miller
Executive Partner
Jim works with investment team members and other Executive Partners to identify, analyze, and assess potential investment opportunities. His expertise is helping early and mid-stage companies scale their operations through hyper-growth phases.
Jim was most recently the Chief Technology Officer of Wayfair, a leading online retailer of furniture and home goods.  In this capacity, he had responsibility for a team of approximately 3500 employees consisting of software engineers, product managers, UX/UI design, and ML/data scientists.  He had functional responsibility for all the technology and applications that power Wayfair and oversaw their rapid expansion during the pandemic as well as their re-platforming and migration to a public cloud provider.  Additionally, he had responsibility for a multi-hundred person data science team.
Prior to Wayfair, Jim was Chief Executive Officer of Arevo Inc.  In this role, he was responsible for commercializing and ramping Arevo's continuous carbon fiber 3D deposition technology and fabrication processes.
Prior to that, Jim was Vice President of Worldwide Operations at Google. In this role, he had responsibility for global operations, planning, supply chain, and new product introduction for Google's Cloud infrastructure and Google Fiber.  Additionally, he was responsible for Google Energy, LLC and Corporate & Social Responsibility.  He served as an Advisor for many of Google's new initiatives in GoogleX, Consumer Hardware, and Verily/Google Life Sciences.
Before joining Google in 2010, Jim worked with leading companies in electronics, networking, cleantech, communications technology, manufacturing, and consumer services. His expertise in supply chain was honed at Amazon.com, Cisco, First Solar, Sanmina-SCI Corporation, IBM Corporation, Intel, and Sierra Crest Consulting.
Jim is currently on the Board of Directors of Brambles Limited (ASX: BXB), The RealReal (REAL) and LivePerson (LPSN).