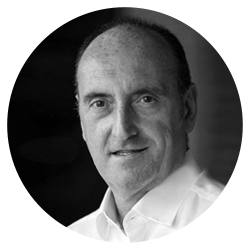 Luis Alvarez Satorre
Executive Partner
Luis works with investment team members and other Executive Partners to identify, analyze, and assess potential investment opportunities.
He is an experienced global business leader with deep understanding of how innovation through digital technologies can transform businesses. Currently he is CEO of SIA, a leading cybersecurity services company, owned by Indra (IDA). Luis is also Chairman of Islalink, a submarine cable company. He has spent over 30 years in leadership roles.
Previously, Luis was the CEO of BT Global Services (BTGOF). He has also held corporate posts at Ericsson (ERIC), IBM (IBM) and Santander Group (SAN). He has led significant improvements in business performance, transformation in customer experience, the development of innovative solutions, and has built winning teams. Luis is author of the Amazon best-selling book Becoming a 3D CEO, a book about what it takes to be a CEO in the digital age. He also runs a radio program called: "CEO Conversations" for Radio Capital in Spain.