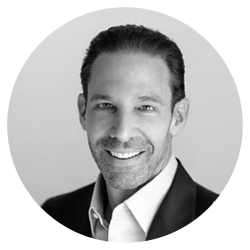 Erik has spent his entire career in the investment industry and prior to founding Ethos was a Managing Partner leading ABRY Partners. During his 20-year tenure at ABRY he originated, supervised, and sold companies in information services, digital infrastructure, enterprise systems, healthcare IT, financial services and media, representing an aggregate enterprise value of approximately $11 billion. Additionally, as a Managing Partner at ABRY Partners, he served on investment committees, and oversaw recruiting of all investment professionals, research, and information technology. He also managed relationships with limited partners, headed its Heritage Fund and was a key partner in raising $17 billion across 15 funds. Prior to joining ABRY Partners, Erik was an investment professional at New Century Holdings, the Baupost Group, and Apax Partners.
In addition to Erik's professional activities he serves on the Board of Advisors of the International Council of the Belfer Center for Science and International Affairs at Harvard University, and the Advisory Board of Think:Kids at Massachusetts General Hospital. As an active alumni advisor for Harvard Business School and Brown University, he spends time with students helping them think about life after academia and how their contributions can make a difference in the world. Previously he served on the boards of the Citi Performing Arts Center in Boston and the Shorenstein Center on Media, Politics and Public Policy at Harvard University, and the President's Advisory Council on Internships at Brown University.
INVESTMENT EXPERIENCE
ABRY Partners
NewCentury Holdings
Baupost Group
Apax Partners
Donaldson, Lufkin & Jenrette
COMMUNITY ENGAGEMENT
EDUCATION
Harvard Business School,
M.B.A.
Brown University,
B.A.